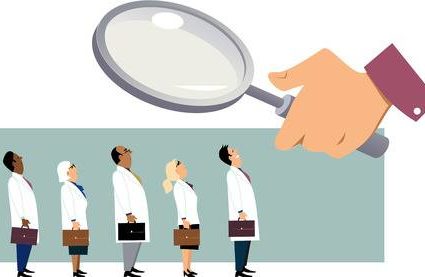 Choosing a primary care physician is a vital first step toward managing your healthcare, whether you have recently moved or are simply ready for a change. Your primary care physician (PCP) serves as your medical "home." It's the doctor you see for the majority of your medical requirements, such as wellness checks and routine screenings, non-emergency ailments like earaches and sore throats, and the person you talk to about your health issues and inquiries. If you have a health-care plan, your primary care physician will also refer you to a specialist.
Some patient-primary care relationships last decades, while others are short-lived due to insurance changes or relocation. The relationship with your primary care physician is crucial, regardless of how long you expect to see him or her. You'll want to choose someone with whom you feel comfortable having open and honest discussions, as well as someone who is knowledgeable in the areas in which you're interested.
Dr. Shih at Haverhill Family Office is accepting new patients and welcomes all patients in the greater Haverhill area including Methuen, Lawrence, Andover, Lowell Bradford and Salem. We are located across from Steward Holy Family Hospital in Haverhill. Call our office at 978-521-6555.
1. Find out who is "in-network" with your doctors.
Most health plans have negotiated special, discounted rates with select doctors and hospitals in your area, so you'll pay less out of pocket when you visit such doctors, who are referred to as "in-network" by insurance companies. Choosing a "in-network" doctor will help you avoid being surprised with a "out-of-network" charge or having to pay in full out of pocket because the doctor you've chosen does not take your insurance plan. To find an in-network doctor in your area, look through our directory.
At Haverhill Family Office, our staff will always make sure you are "in-network" before confirming your appointment so you can have peace of mind for your visit. Schedule your appointment today.
2. Find a doctor that specializes in your health issues.
You can start narrowing down your list of in-network doctors now that you have it. A primary care physician can be any of various categories of doctors, but the most common are Family Practice, Internal Medicine, or General Practice. There are also pediatricians, or doctors that specialize in children, who will function as your child's main care physician.
Family Practice – Patients of all ages, from infants to the elderly, can be treated by family practice physicians. They are generalists who can treat a wide range of disorders and can often handle ailments that would ordinarily require a specialist's attention, such as sports injuries or certain women's health issues.

Internal Medicine – Internal medicine doctors specialize on the prevention, diagnosis, and treatment of disease and chronic disorders in adults.

General Practice – General Practice Physicians are similar to family practice physicians in that they can serve patients of any gender or age. Osteopaths, who are physicians who practice a sort of alternative medicine with a special focus on the musculoskeletal system and are recognized by the letters "D.O." rather than "M.D." following their names, may be found in this category.
At Haverhill Family Office, our physician Dr. Shih specializes in the practice of Internal Medicine. Learn more about internal medicine here.
Many people prefer to see a doctor who has been suggested by someone they know, such as a family member, coworker, or acquaintance. Check with your friends and relatives to discover which doctors they see. You can also get a reference from another healthcare provider with whom you have a relationship, such as your women's primary care physician, pharmacist, or even your dentist. If you're relocating, see if your present physician has any recommendations for your new location.
4. Choose a primary care doctor near you
Are you looking for a doctor who is close to your home or office? Look for doctors who have offices that are convenient for you to visit. You should also think about the doctor's office hours: what days and times does he or she see patients? Will you have to take time off work to visit the office, or will you be able to do so after hours or on weekends? It's also a good idea to see where the doctor admits his or her patients.
Another thing to consider is the language. You must be able to communicate clearly with your doctor, so find out which languages he or she speaks so that you can communicate effectively. Many doctors now connect with patients via email or an online portal, which may be another factor for tech-savvy communicators to consider when choosing a doctor.
Nothing beats an office visit and a face-to-face meeting for determining whether you've chosen the proper doctor. Make sure you're at ease at the office and with the doctor and nurses. Your primary care physician should be someone you can trust and rely on when it comes to managing your health care. Discuss any current drugs you're taking as well as your medical history with him or her to ensure you're on the same page when it comes to managing chronic diseases.
Other environmental elements should be considered when in the office. Consider how the employees who answer the phone and meet you when you go in behave – are they efficient and friendly? Is it possible to get a prompt response to your phone calls? How far in advance should you book an appointment? How long will you have to wait after you arrive for your appointment?
Learn more about primary care vs urgent care.